UPSR特训班 - 国文
Price: 0.00
Language: Chinese
Total Class: 8

Class Close
---
Schedule
Lesson 1: 28 Jul 2018 13:30 - 14:30
Lesson 2: 04 Aug 2018 13:30 - 14:30
Lesson 3: 11 Aug 2018 13:30 - 14:30
Lesson 4: 18 Aug 2018 13:30 - 14:30
Lesson 5: 25 Aug 2018 13:30 - 14:30
Lesson 6: 01 Sep 2018 13:30 - 14:30
Lesson 7: 08 Sep 2018 13:30 - 14:30
Lesson 8: 15 Sep 2018 13:30 - 14:30


---
Course Description:
Minggu 1 : Bina Ayat (Kertas 2 - Bahagian A)
Bahagian bina ayat akan diajar terlebih dahulu kerana bina ayat adalah Teknik yang paling asas untuk menulis karangan.

Minggu 2 : Ulasan (Kertas 2 - Bahagian B)
Dalam bahagian ini, infomasi mengenai sesuatu topik akan diberi, pelajar perlu menggunakan infomasi tersebut untuk menulis sebuah karangan ulasan.

Minggu 3 : Karangan (Kertas 2 - Bahagian C)
Bahagian karangan adalah penting kerana ia bukan soalan objektif yang ada pilihan, ia memerlukan pelajar mengeluarkan idea sendiri serta menulis karangan. Walaupun begitu, bahagian karangan adalah bahagian yang mudah mendapat markah jika pelajar tahu caranya.

Minggu 4 : Karangan (Kertas 2 - Bahagian C)

Minggu 5 : Karangan (Kertas 2 - Bahagian C)

Minggu 6 : Kosa Kata (Kertas 1)
Bahagian ini dinamakan pemahaman, sebenarnya intipati pemahamannya adalah pemahaman kosa kata. Lagi banyak kosa kata yang boleh dikuasai oleh pelajar, lagi banyaklah soalan yang boleh dijawab dengan betul. Dalam bahagian ini, tiada "contoh karangan" yang boleh dihafal, tetapi strategi untuk menghadapinya hanyalah membuat latihan sebanyak mungkin.

Minggu 7 : Kosa Kata (Kertas 1)

Minggu 8 : Kosa Kata (Kertas 1)
---
Share this
About Tutor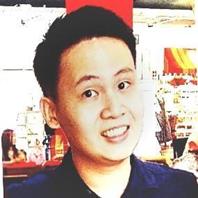 Augustine Cheng is a civil and structural engineering graduate from a double degree programme, collaboration between National University of Malaysia (UKM) and Universität Duisburg Essen, Germany (UDE). He is also a graduate engineer member of Board of Engineers Malaysia (BEM). He passed the O'level equivalent examination, SPM with straight A's result, which allowed him to be awarded full scholarship by Malaysian Public Service Department (JPA) to pursue his tertiary education. Now, he is a full time mathematics tuition teacher in Johor Bahru.